Welcome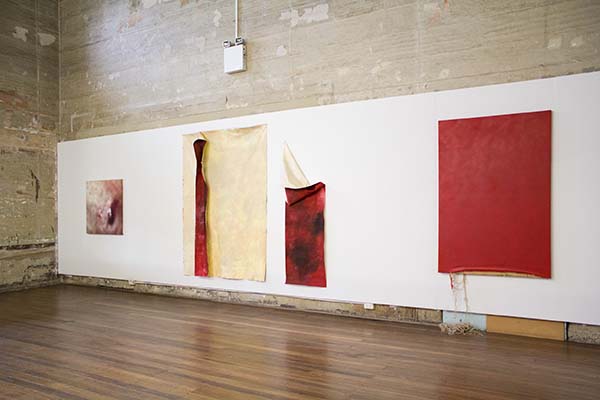 I am a Sydney based, multi-disciplinary emerging artist with a practice that lies in the field of expanded painting.

Irrespective of my medium whether painted canvas, paper, textile, digital or perspex, my work is process driven and relies on curiosity, experimentation, composition and resonance.

The often-encountered in-between spaces are metaphorically depicted. Materials are manipulated to depict edges and voids as spaces of transition.

My work explores the tension created in these voids of transitional spaces through oscillating dualities such as inside/outside, absence/desire, perfect/imperfect, grotesque/beautiful, fragmented/whole, and chaos/control.
I am interested in the blurred boundaries and transitional spaces between painting and sculpture, and art and fashion.

Materials I use need to stimulate and capture my wonder and resonate with my emotional state. They need to surprise with their evolving and unexpected forms of expression through processes of folding, cutting, layering, threading and spontaneous falling and hanging.

I recently graduated from Sydney University SCA with a Bachelor of Visual Arts (Hons1) and hold a Bachelor of Science (Hons) in Marine Science from University of NSW, and a Diploma in Visual Arts from International School of Colour and Design.
Latest from the blog

At the end of last year, I had produced a number of artworks using materials such as metal, chains, rope, fabrics. . ...Keep Reading
See more articles ►