Sacrifice to Save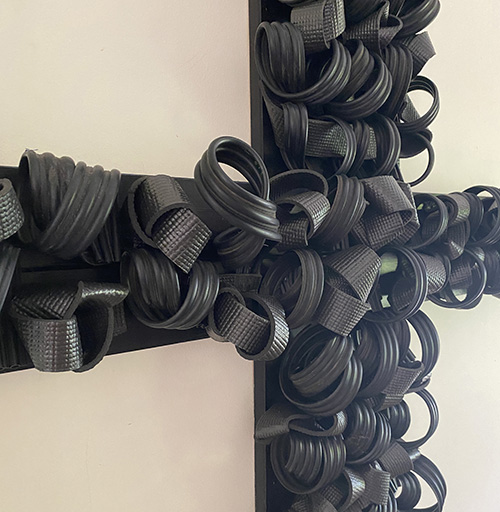 'Sacrifice to Save'
The work is constructed from repurposed timber and salvaged rubber
This artwork is curently featured in the Designer's Brief Section of Art Edit magazine Issue 31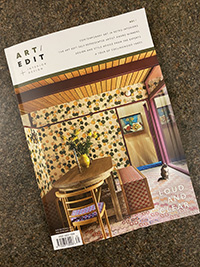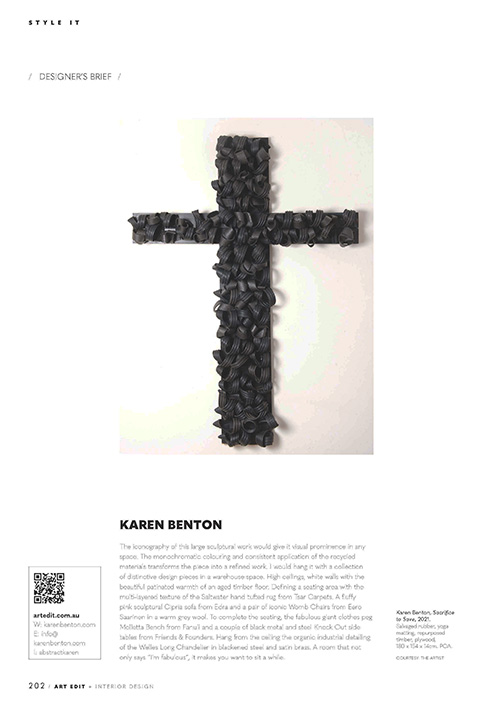 Aesthetics
The iconography of this large sculptural work would give it visual prominence in any space. The monochromatic colouring and consistent application of the recycled materials transforms the piece into a refined work. I would hang it with a collection of distinctive design pieces in a warehouse space. High ceilings, white walls with the beautiful patinated warmth of an aged timber floor. Brett Mickan, Sydney based interior designer
Layered Meaning
The iconography of this large sculptural work questions whether humanity is prepared to make the necessary sacrifices to stop climate change and save our planet.
The cross has many different meanings, but to most Christians, it represents the greatest sacrifice ever made and the assurance of humanity's salvation.
In "Sacrifice to Save" I deploy the cross as a call for humanity to make collective lifestyle sacrifices – to forgo buying the newest version of a product and opt for repairing and recycling.
Our throwaway economy requires a transformation into one where waste is eliminated, resources are circulated and nature is regenerated.
In this artwork, more than 100 salvaged remnants of rubber are folded and attached to a cross constructed from repurposed timber. The material addresses the notion of waste while the manipulation alludes to believing in a circular economy.
If selfish and poor decisions continue to be made on how products are consumed, then humanity risks the safety and stability of future generations in exchange for an unsustainable and hedonistic way of life.
We need to have faith that the lifestyle sacrifices we make will not only redefine the fabric of how our society works, but will ultimately also save our planet.