Welcome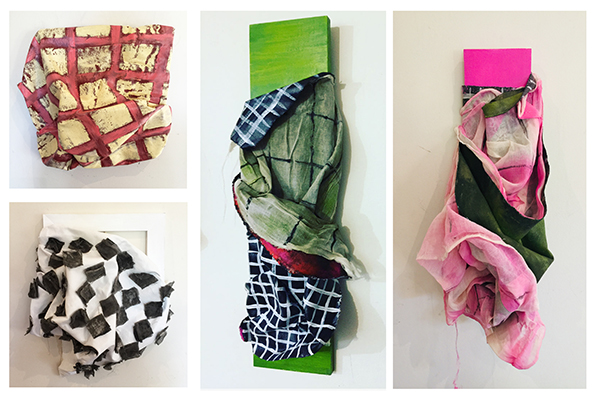 Based in Sydney's Northern Beaches, I have an evolving and experimental art practice that explores the language of material to stimulate thought and embody emotion..
My practice engages with elements of psychogeography as I extract the essence of emotional and physical encounters between self and others, places and spaces.
My assemblages critique concepts of connectedness and I often deploy manipulations of the grid – repositioning it as a contemporary emotive vessel alluding to feelings of connection, containment and control.
Works can be read metaphorically as emotive topologies that articulate the blurred boundaries and transitional spaces between dualities such as strength/vulnerability; connection/disruption; whole/fragmented; stasis/fluidity and abject/pristine.
I am an alumna of both Sydney University College of the Arts; and University of NSW.
Latest from the blog

See more articles ►