Welcome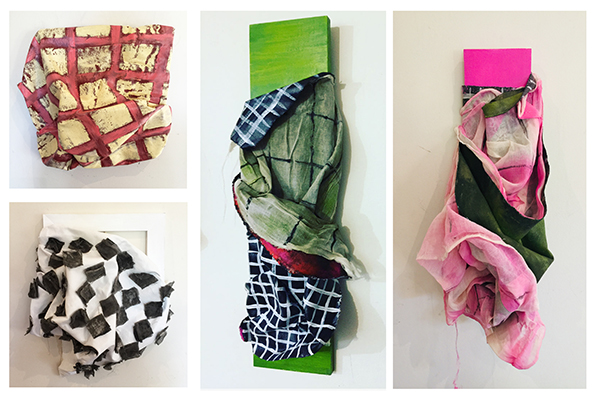 I am a Sydney based emerging experimental artist.
My art practice is situated in the field of expanded painting and involves material manipulation to depict transitional spaces and blurred boundaries.
Much of my work aims to reflect dualities that arise within these transitional spaces such as momentum/containment, perfection/imperfection, fragmented/whole, familiar/unknown and order/chaos.
I adopt an interdisciplinary approach across painting, sculpture, assemblage, performance and installation with my work being informed by conceptual and reductive art.
Although not loaded with a personal narrative, my material manipulations can be read metaphorically and allude to the limits experienced by the individual and within the socio-political environment.
I recently graduated from Sydney University College of the Arts with a Bachelor of Visual Arts (Hons1) and hold a Bachelor of Science (Hons) in Marine Science from University of NSW, and a Diploma in Visual Arts from International School of Colour and Design.
Latest from the blog

At the end of last year, I had produced a number of artworks using materials such as metal, chains, rope, fabrics. . ...Keep Reading
See more articles ►