Welcome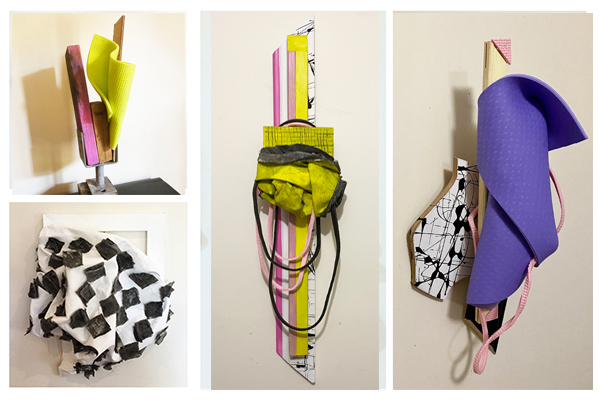 Based in Sydney's Northern Beaches, my art practice straddles the line between painting and sculpture.
Manipulating organic, traditional and unconventional materials, I create assemblages to address aspects of the human experience and our interactions with the natural and built environment.
With an appreciation of the need to upcycle, my works often juxtapose salvaged organic and industrial materials with recycled textiles and traditional media.
I am interested in exploring notions of vulnerability with my assemblages often responding to the space between strength and fragility, control and spontaneity, familiarity and uncertainty.
Folds, lines and patterns are inspired by those found in the natural and built environment along with those encountered in conceptual fashion.
Having graduated with a Bachelor of Visual Arts (Hons 1) from Sydney University in 2019, I have since exhibited in solo and group shows in Sydney and Melbourne, and a number of online international juried exhibitions.
Latest from the blog

Currently featured in Art Edit magazine (page 202) - the iconography of this large sculptural work 'Sacrifice to Save' questions whether humanity is prepared to make the necessary sacrifices to stop climate change and save our planet. ...Keep Reading
See more articles ►