Welcome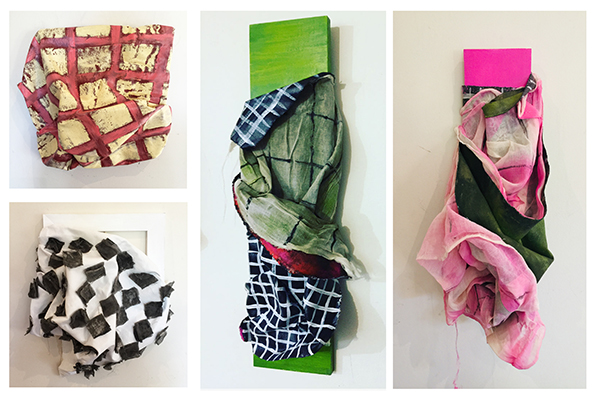 I am a Sydney based emerging experimental artist.
My art practice is focussed on translating emotions through material manipulations in painting, sculpture and with inspiration from conceptual fashion. The works engage with the notions of vulnerability, imperfection and impermanence.
The process of my art making is an exploration and an acceptance of uncertainty which sees control often contesting space with the spontaneous.
Although not loaded with a personal narrative, my material manipulations can be read metaphorically and allude to the limits and transitional spaces experienced by the individual and within the socio-political environment.
I recently graduated from Sydney University College of the Arts with a Bachelor of Visual Arts (Hons) and hold a Bachelor of Science (Hons) in Marine Science from University of NSW, and a Diploma in Visual Arts from International School of Colour and Design.
Latest from the blog

'unravelling' is an installation included in FRACAS 6 at Articulate Project Space...Keep Reading
See more articles ►