Articulate Turns Eleven
Articulate turns eleven celebrates 11 years of spatial and experimental art practice with an exhibition of new or recent work by artists who have shown at Articulate. It acknowledges all the artists who have exhibited in that time, and the community who support it.

Karen Benton Statement for Articulate turns eleven
Artwork exhibited : 'Between Here and There'
My material manipulations reflect a personal language within the broad scope of non-objective art and foreground an interplay between form and process and between painting and sculpture.
It's impossible to be totally uninfluenced by the space you inhabit. My interests move between the urban architectural space, wellness and fashion rather than purely painting and manipulating materials and shapes or attempting to express the sublime.
I assemble conventional materials alongside the more unconventional with choices determined by the materials' intrinsic properties such as malleability and rawness.
'Between Here and There' assembles materials in an exploration of colour, shape, texture and form, with the work also alluding to the emotional highs and lows we experience when moving between spaces of containment and freedom; between control and spontaneity and between the familiar and unknown.
As such, while the artwork 'Moving Between' is a non-objective work, it also reflects a choreographed event where spontaneity and process overlap with intention and form and intertwine with emotions and feelings.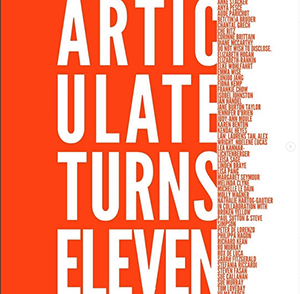 Artists showing :
Anke Stäcker, Anya Pesce, Aude Parichot, Barbara Halnan, Chantal Grech, Che Ritz, Corinne Brittain, Diane McCarthy, Do not wish to disclose, Elizabeth Day, Elizabeth Hogan, Elizabeth-Rankin, Elke Wohlfahrt, Eunjoo Jang, Fiona Kemp, Frankie Chow, Isobel johnston, Jan Handel, Jane Burton Taylor, Jennifer O'Brien, Judy-Ann Moule, Karen Benton, Kendal Heyes, LAN: Laurens Tan, Alex Wright, Noelene Lucas, Lea Kannar-Lichtenberger, Leisa Sage, linden Braye, Lisa Pang, Margaret Seymour, Melinda Clyne, Michelle Le Dain, Molly Wagner, Nathalie Hartog-Gautier in collaboration with Broken Yellow, Pamela Leung, Paul Sutton & Steve Simpson, Peter De Lorenzo, Philippa Hagon, Richard Kean, Ro Murray, Rox De Luca, Sarah Fitzgerald, Stefania Riccardi, STEVEN FASAN, Sue Callanan, Sue Murray, Tom Loveday, Vilma Bader