Open to Uncertainty Solo Exhibition 2020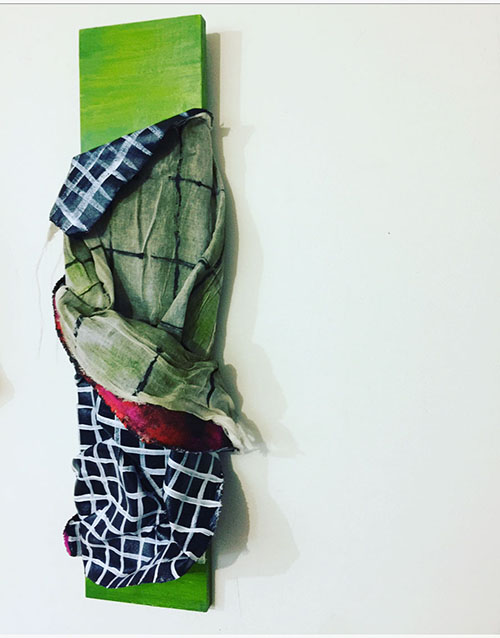 The body of work in "Open to Uncertainty" explores the potential of material manipulation to embody and translate emotive responses associated with notions of control, restriction and connection.
We are currently witnessing a surge in emotive expression in the global public domain with many sharing the way they feel about restrictions to movement and loss of spontaneity and physical connectivity in daily experiences.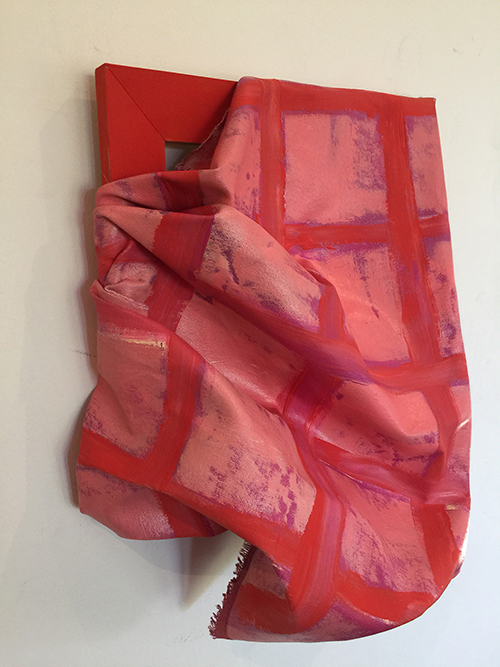 During times such as these, boundaries become blurred and distorted – often heightening an awareness of corporeal vulnerability – where vulnerability is not considered a sign of weakness but as an openness to uncertainty and risk.
In these works, the juxtaposition of distorted geometries and gestural manipulations in which canvas, frame and textiles are folded and layered, aims to engage in an emotive dialogue between control and spontaneity.
The grid is deployed - not as the anti-sensuous container of ordered emptiness often identified in Modern and Conceptual Art - but as a means to depict an embodied space of contested boundaries and connections.