FRACAS Group Exhibition 2021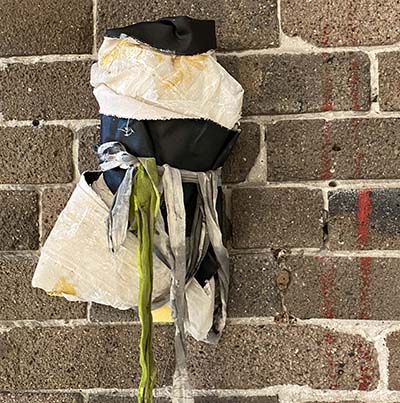 'unravelling' is an installation translating the emotions experienced when transitioning between notions of control and spontaneity, between power and fragility.
Situating the works "up against a brick wall" the installation 'unravelling' alludes to the frustrations encountered when desired outcomes seem to be unattainable.
In the spirit of FRACAS, I have responded to the traces of paint from previous artworks and have attached my work using existing nails and crevices.
Materials include acrylic and oil on textile and canvas, string, rope, felt, neoprene, and wood.