Paint it Black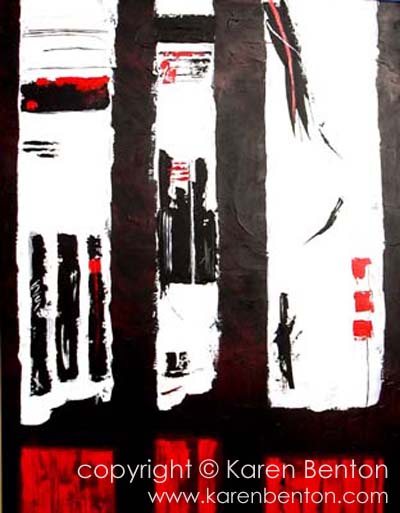 "Crossing" by Karen Benton
I am often drawn to black and white artwork.
There is something energetic and dramatic in the contrast.
Black and white art and design deliver a bold statement and make for striking interiors.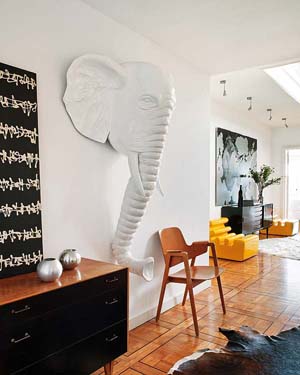 This is the Home of Bruno Raymond, owner of La Maison de L'Elephant - a Spanish interior furnishings store.
Each piece of furniture, each artwork, each accessory is something wonderful in itself.
You would think it overwhelming, but somehow his choices work very well.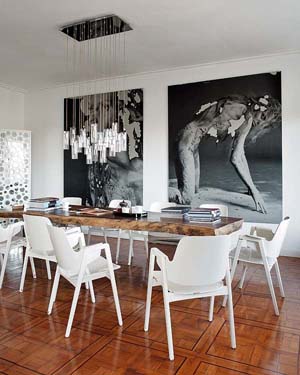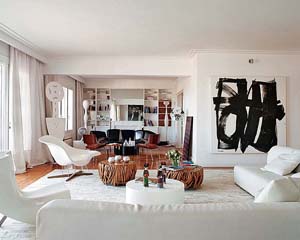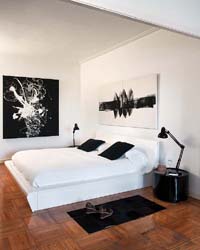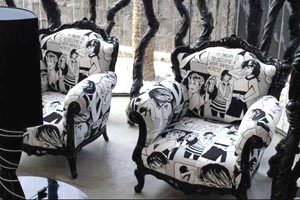 Juxtaposing contemporary art with elegant antiques creates a touch of tension that makes a room exciting.